What a total waste of my time… In the last few days I've had the most frustrating and heart wrenching task of removing a number of guest articles from this blog.  So if you're 'one of them' who is wondering where your guest post went, it's in my trash folder!
Why?
Because a certain number of people have signed up for guest blogging, then pretended to be someone they're not, and then cheek-fully submitted watered down versions of content that has already been published elsewhere on other blogs…
When you read about some blogger boasting about how they ram out 30 or 40 guest posts per month, and get thousands of visitors per-day doing it, they're probably spinning out regurgitated crap and posting them out into the blogospghere, on unsuspecting blogs.  Was I one of them?
It's pretty damn cheeky if you ask me…
I usually run guest posts through CopyScape and do thorough checks before hitting that old 'publish button', but I guess I put my trust into one or two who have abused that trust a little bit, so it's my fault really.  I won't be naming anyone, but I'll certainly be a little bit wearier of who signs up for guest blogging in the future, regardless how well I think I know them.
Anyways if you're a genuine blogger yourself running a blog and are accepting guest posts, it doesn't matter if you've been doing it for years or just a few months, I've been accepting guest posts since I started this blog in 2010, just ensure that you follow these 6 simple checkpoints before pressing publish, or even before approving guest post author account registrations.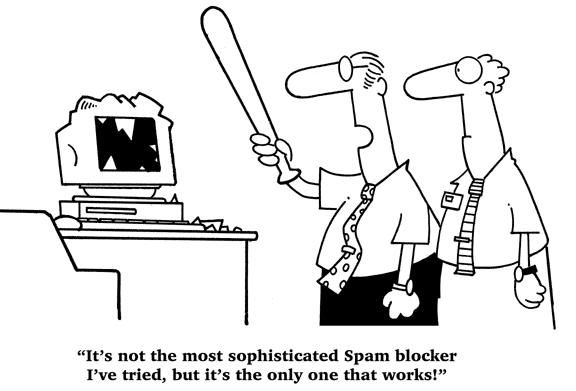 My 6 Point Checklist before Accepting Posts from Guest Bloggers
1. Check their guest blogging track record
Anyone who participates in guest blogging should have a track record of some sort, for the record I've appeared on a number of reputable blogs including ComLuv Network and Basic Blog Tips, which are also my two favorite guest blogging blogs.
The best way to check for authorship credibility is to see if your guest blogger has a Google+ profile, if so then check their contributor information in their profile.
If they don't have any information there, you can always run a Google search on their name, email address etc, that's probably the easiest.
It's hard for me to say don't accept a guest post from a first timer, as we all have to start somewhere, but just make sure that the person submitting a guest post is genuine.
2. Check and remove any shady outbound links
If you receive a guest post that is well written and original but has several outbound links, just check to see their relevancy and how useful YOUR readers will find those links should they click on them.  I usually allow for one or two useful and resourceful links, however if you're getting guest posts with links to unrelated or spammy looking sites remove them immediately.
Recently I had a post submitted to me by a regular writer and although the post was original and informative, it contained around 5 or more links to sites totally unrelated, they were accidental lawyers sites.  I removed them… it's simple.
3. Check their author bio
Ensure that your guest blogger has provided a good author bio and that it is legitimate and they say who they say they are.  Allow for 1 or 2 outbound links here also, I usually allow one to a social site and one to their own website, you should try and do the same.
4. Check content uniqueness
This is a biggy and where I fell short of, checking the uniqueness of content being submitted, it's so damn logical as well how could I have let a few slip me by?  Anyway, ensure the content from your guest blogger is at least 600 words or more and doesn't contain too much filler content or also known as fluff.
Also be aware of topic choice, if you recently published a guest post or a post of your own covering a particular topic, and you receive a post that covers the same topic, don't be obliged to publish, it regardless of how good it is.
As for uniqueness and originality, there are some great tools that can help you check if a piece of content is unique or not.  The first method is by copying and pasting a part of the guest post into Google search and seeing if there are any other copies made; the second would be to use CopyScape.
5. Don't be afraid to hit the 'Reject' button.
OK there isn't really a guest post reject button, however if you don't feel comfortable in publishing a guest post for any reason, follow your instinct, don't be afraid to put in the trash folder.  Its better do reject a guest post now than to do what I've been doing, and publishing it and then finding out later that the guest post is crap.
6. Have an approval process
Finally make guest blogging easy, fun and rewarding for your genuine guest authors, but have an approval process.  Approve guest post accounts if a guest writer meets certain criteria's for example such as –
Filled in author details correctly
Has added several links to social profiles including Twitter and Google+
Has provided proof of their guest blogging track record
Is a regular reader of your blog or familiar amongst other popular blogging communities
So there you have it, my six point checklist of accepting guest posts and moreover, approving guest author accounts.  Beware of unethical bloggers out there peple, I've learned my lesson well.
image courtesy of PhotoBucket user: Wikety