The relationship between social media and the future success of your business should not be underestimated. The evolution of the modern business world is such that the landscape has now fully embraced social media and everything it has to offer growing businesses.
Social media is no flash in the pan. It looks set to stay and evolve the way we do business for many years to come. In fact any business that chooses to ignore the positive impact it can have is most definitely left at a disadvantage.
Here are just a handful of influential ways social media can add a new dimension to your business, making the most of your online marketing potential.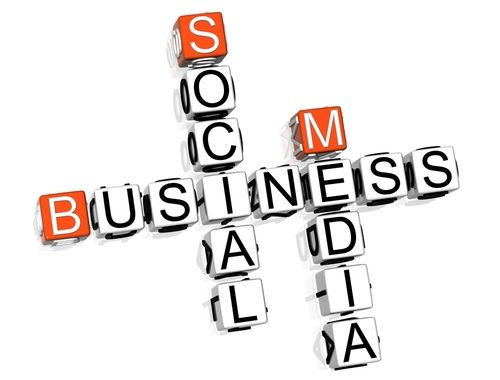 New lines of dialogue between business and consumers
Social media has opened new lines of dialogue between businesses and their customer base, ensuring a more open line of communication than ever seen before. With the ability to instantly interact with consumers, customer service is now more transparent, more open and more trustworthy. There has never been a time when a business can be affected so easily by consumer opinion and consequently social media is a great way of building a degree of trust and loyalty to your brand.
Unrivaled outreach across the world
In terms of audience outreach, social media has no boundaries. With the ability to spread your marketing campaigns across Facebook, Twitter and other social networks your business can engage with an audience far greater than via traditional media methods. Modern marketing campaigns often include exclusive competitions and quizzes via social media to not only enhance brand exposure but interact and innovate with new and existing customers.
Add value to your customers/clients
Gone are the days of social media being used solely for telling friends and family what they are having for dinner, or what shoes they purchased from the shopping mall. An ever increasing number of business professionals are realizing the importance of maintaining a presence on key social media sites including Facebook, Twitter and LinkedIn.
Not only is social media great for developing connections and networking, it allows you to add value to followers, friends and/or connections. This is now readily done in the form of corporate blogs and articles which are more likely to be read than traditional media by younger customers/clients. It is also another effective way of building consumer trust in your business expertise.
Insight into your consumer demographics
Social media also gives businesses a unique insight into the demographics of their customers and clients. With tools such as Facebook Insights and Foursquare's innovative dashboard you can discover your customers' age, gender and even areas that catch their eye socially. Just by knowing the demographics of your customers and what influences them you can implement a tailored social media campaign that they are sure to engage with.
Be sure to understand the metrics of your online content. Understand and analyze trends within your demographic and your business will be better equipped to improve their business with social media.
Image courtesy of Photobucket user: Max3w