Do you need to quit blogging? Do you simply have no other choice but to quit? Back in December I seriously considered quitting blogging because of work and life commitments, however…
I made the decision not to quit because of several reasons, one being that I had spent too much time and effort building this blogging business just to let it all go.  Even if I didn't spend as much time working on the blog, as long as I kept things moving, publishing a post and engaging with readers a couple of times per week, it would be OK right?
Anyhow it's just a matter of days before baby number two comes into the Van Marciano household and my online art business has taken a lot of my work-time, it takes priority over blogging at present because it's my main bread winner, it makes me money to pay the bills.
It's not just a case of getting creative and painting; it's also doing all the non-arty stuff like packaging and dispatching, updating the website daily, doing marketing, advertising and other promotional stuff, not to mention all the other chores that comes with running an online business.
OK I'm going off topic here yet again… here's my point…
So I figured that since I'll be so busy with two kids running around me and running my online art business full time, I'll have very little time to blog, so I'll only be publishing a post on this particular blog a couple of times each week, and I'll be spending the rest of my free time engaging with readers and checking out other blogs and doing some promotional work.
…and my point?
We all live busy lives and the majority of us are hard working people holding down full-time jobs, going to college, studying from home or even running another business from home.  Perhaps you're in a similar situation and have a lot on your agenda, and if you run a relatively busy blog, perhaps you're also thinking about giving it up.
I won't begin to tell you what you should be or shouldn't be doing, but before you quit blogging think about the 3 following things very carefully.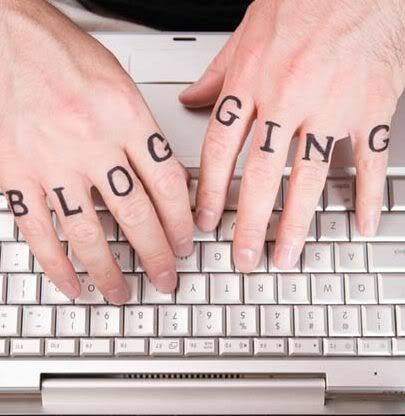 3 Things To Think About Before You Quit Blogging
1. Your readers will miss you…
Blogging is all about building an audience, gaining trust and building an online reputation, and if you've spent months or perhaps years building your blog audience, it doesn't matter whether it's through social media, email or by attending blogging events and connecting with people there, think about how they'll take the news of you quitting your blog, how you'll be putting a stop to providing them with the awesome stuff that you've been doing so for so long.
You'll probably feel as if you've letting yourself down by making the decision to quit blogging, but you might also want to consider how you'll be letting down a lot of people that have been loyal to you and your blog over time too.
…And it doesn't just stop with your blog audience, what about your family and friends and everyone else who have supported you with your idea of building a successful blogging business?  Do they really want to hear you say, 'I'm quitting'?
2. All your hard work will have been for 'nothing'…
This was one of the main reasons why I decided not to quit, I might have my hands full with running other 'more profitable' online businesses and being a full-time dad and so forth, which I love doing by the way, but seriously, what is the point of putting so much hard work and effort into something you love doing so much just to quit now?
Think about all the God given time you sacrificed spending away from your family and friends, all those long summer evenings you spent sat at your computer building your blog, instead of being out enjoying BBQ's and a round of beers and sitting on the beach around a camp fire with mates.
Think about how you put your health and well-being at risk by sitting for long hours glaring at your computer screen whilst the clock ticked away working on your blog…
Did you really do all that just to say 'Ah f%&k it… I quit'?
3. You'll forever be asking yourself, 'what if I didn't quit'…
Ah, the inevitable 'what if'… It's a sour, sour thought to have trust me I know.  I have a few friends that started building online businesses for themselves several years ago, and one or two of them were really starting to make a small success of it, but due to family commitments and having kids etc, they were forced to quit building their businesses.
Often they'll tell me that they think about 'what if they didn't quit? How far would they have come?'  And it's the same thing for you and your blogging business, if you quit now, you'll never know how far you could have come and how much you would have achieved.
Conclusion…
So I hope that this is some serious food for thought for you.  If you're thinking about quitting blogging, I couldn't care less whether you've been blogging for 6 months or 6 years, think about it very carefully before you sell out.  I know sometimes some things can't be helped, but maybe you can find ways to manage your time better and still have time to blog. Seriously think about it before you do anything drastic.
Let me know your thoughts in the comment section below…
image courtesy of Photobucket user: funkyphani
Hey everyone, I'm Fabrizio Van Marciano and I'm just a regular bloke, doing his thing in the expanding universe we call the blogosphere. I'm the founder and editor here at
magnet4marketing.net
. I'm also the author of
170 Blog Traffic Tips
; a FREE guide I created to help you get tons of traffic to your blog.
Latest posts by Fabrizio Van Marciano (see all)